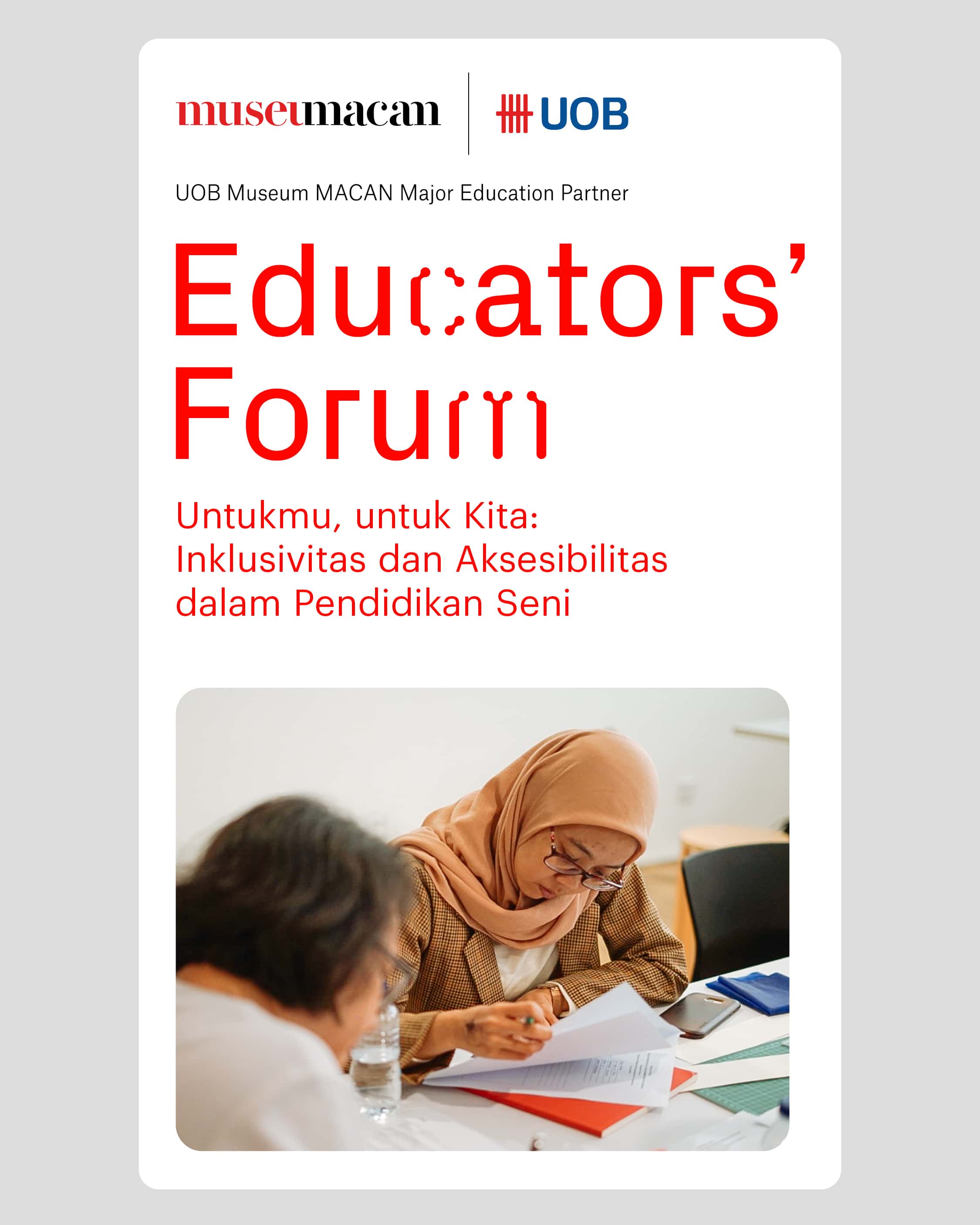 Educators' Forum
For You, For Us: Inclusivity and Accessibility in Art Education
Join us in a discussion with educators and other professionals for more inclusive and accessible art education in the future! The 8th Educators' Forum speakers will give a short presentation and share their experience in interacting and working together with marginalized community, special-needs community, as well as the underprivileged community.
Sign up to the Museum MACAN newsletter
Keep up to date with all that
Museum MACAN has to offer
and receive a monthly newsletter
for upcoming exhibitions
and public programs.