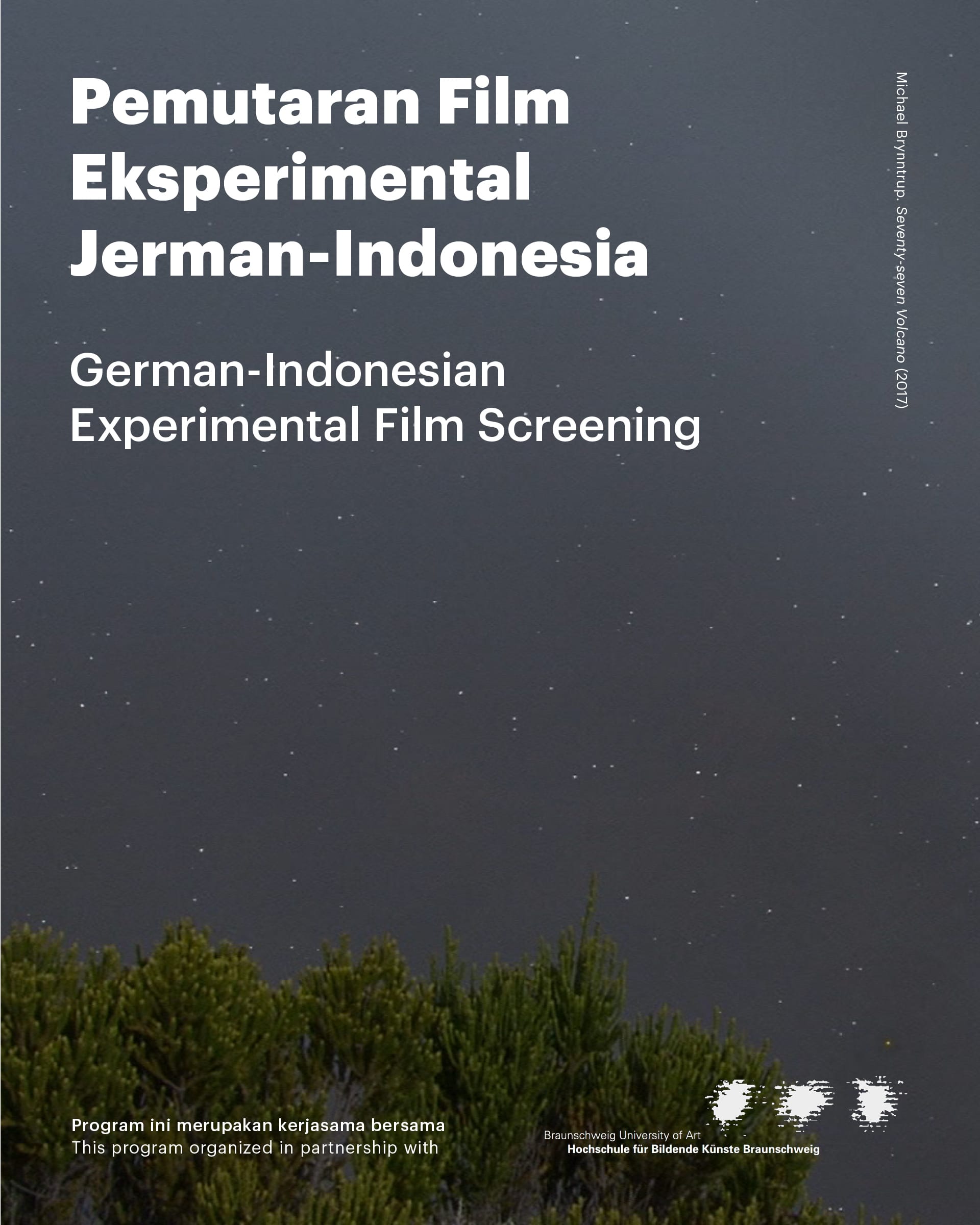 Others
German-Indonesian Experimental Film Screening (in partnership with Hochschule fur Bildende Kunste Braunschweig)
Museum MACAN presents a German-Indonesian Experimental Film Screening, featuring films by 4 Indonesian filmmakers, 5 HBK alumni, and HBK Prof. Michael Brynntrup. This program highlights the interrelationship between Indonesian and German alumni, focusing on the distinction between works on spiritual and psychological sensitivities, as well as works that address the current, social media reality.

This event is in partnership with Hochschule fur Bildende Kunste (HBK) Braunschweig, Germany.
Sign up to the Museum MACAN newsletter
Keep up to date with all that
Museum MACAN has to offer
and receive a monthly newsletter
for upcoming exhibitions
and public programs.