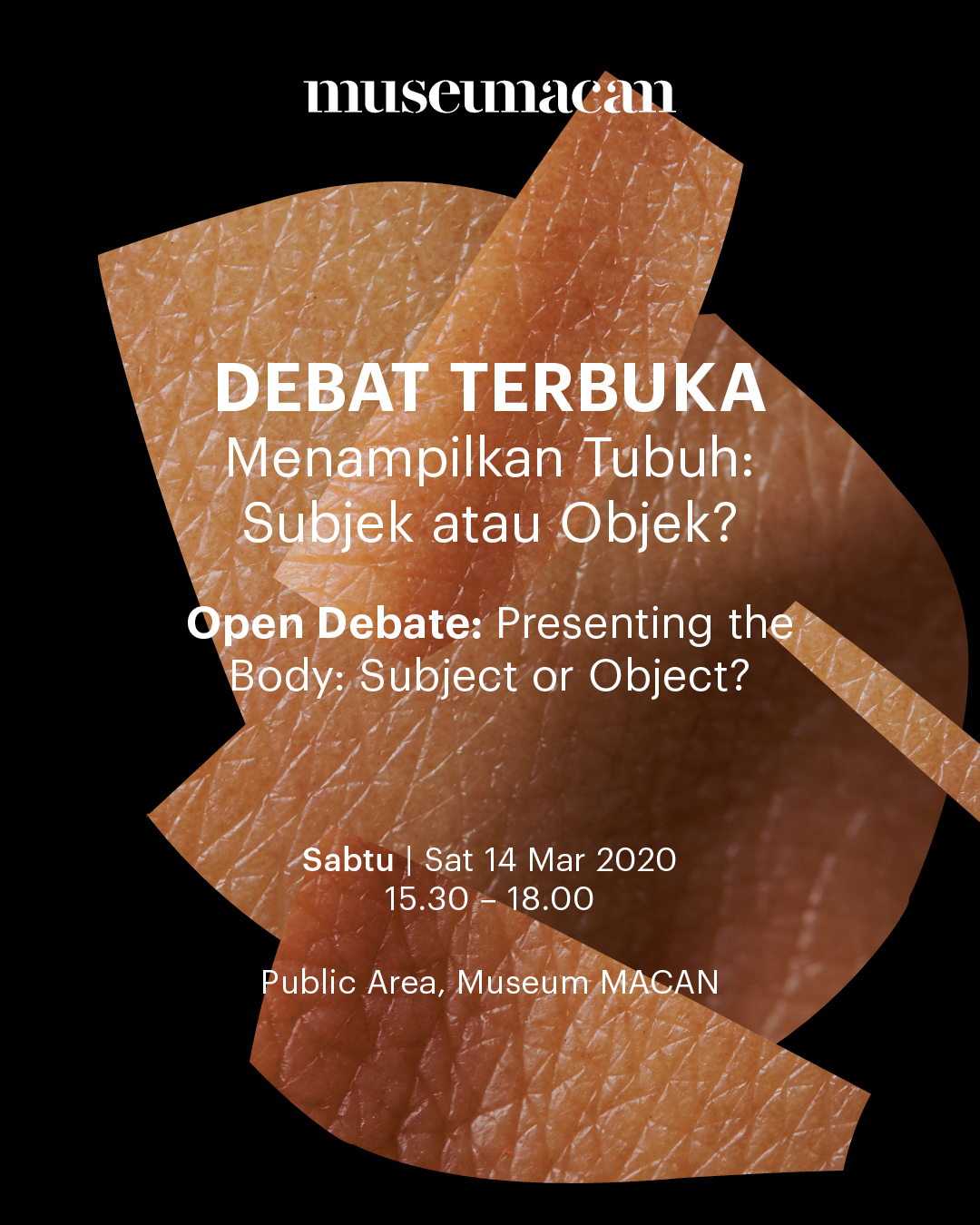 Talk
OPEN DEBATE | Presenting the Body: Subject or Object?
Museum MACAN presents a new program: OPEN DEBATE—a live public debate around important social and cultural issue.
Saturday 14 March 2020 15.30 – 18.00
Sign up to the Museum MACAN newsletter
Keep up to date with all that
Museum MACAN has to offer
and receive a monthly newsletter
for upcoming exhibitions
and public programs.