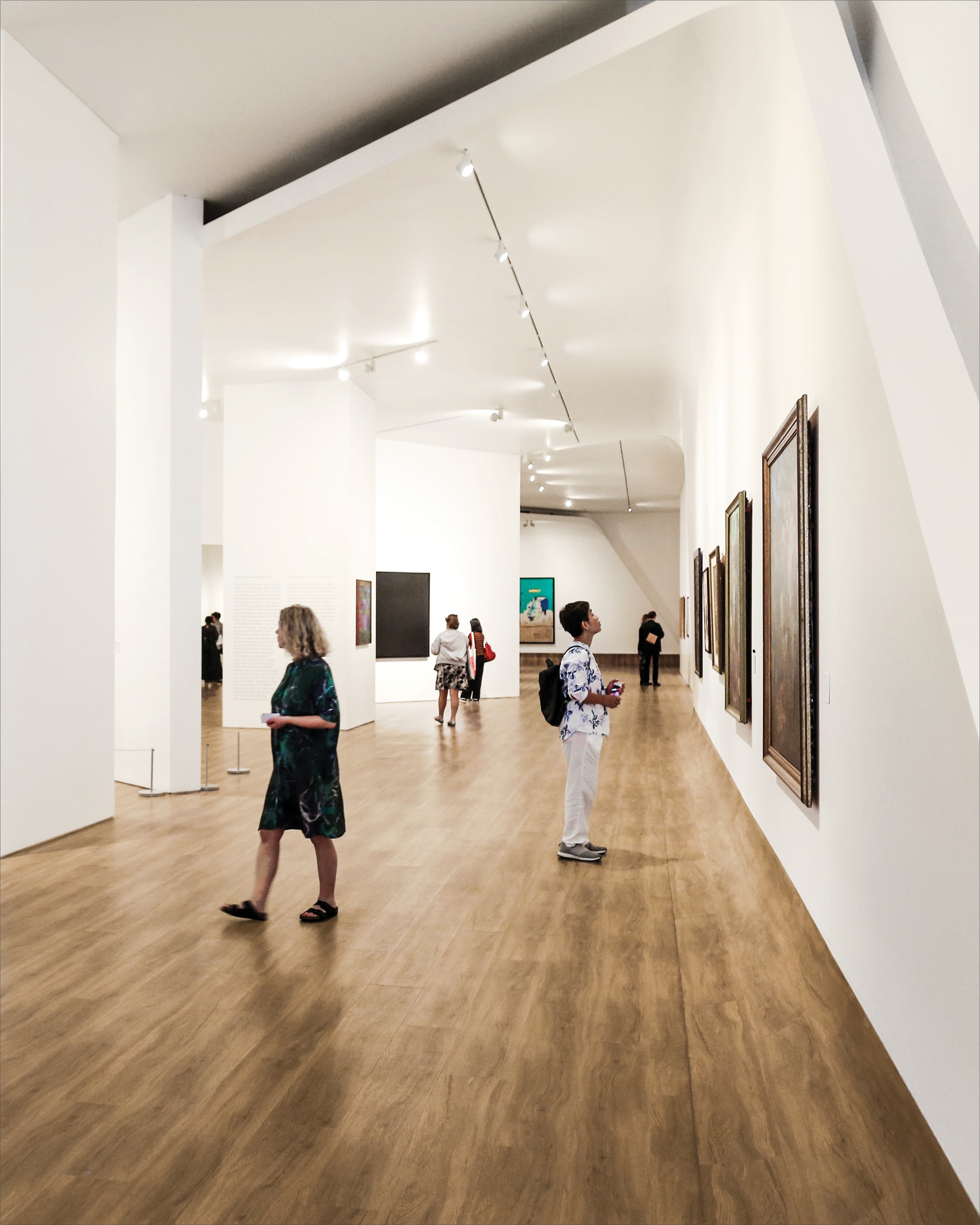 About the Museum
The Museum of Modern and Contemporary Art in Nusantara (Museum MACAN) is an art museum in Jakarta. It provides public access to a significant and growing collection of modern and contemporary art from Indonesia and around the world. The Museum has an active program of exhibitions and events in a 7,100 square meter facility including onsite education and conservation spaces.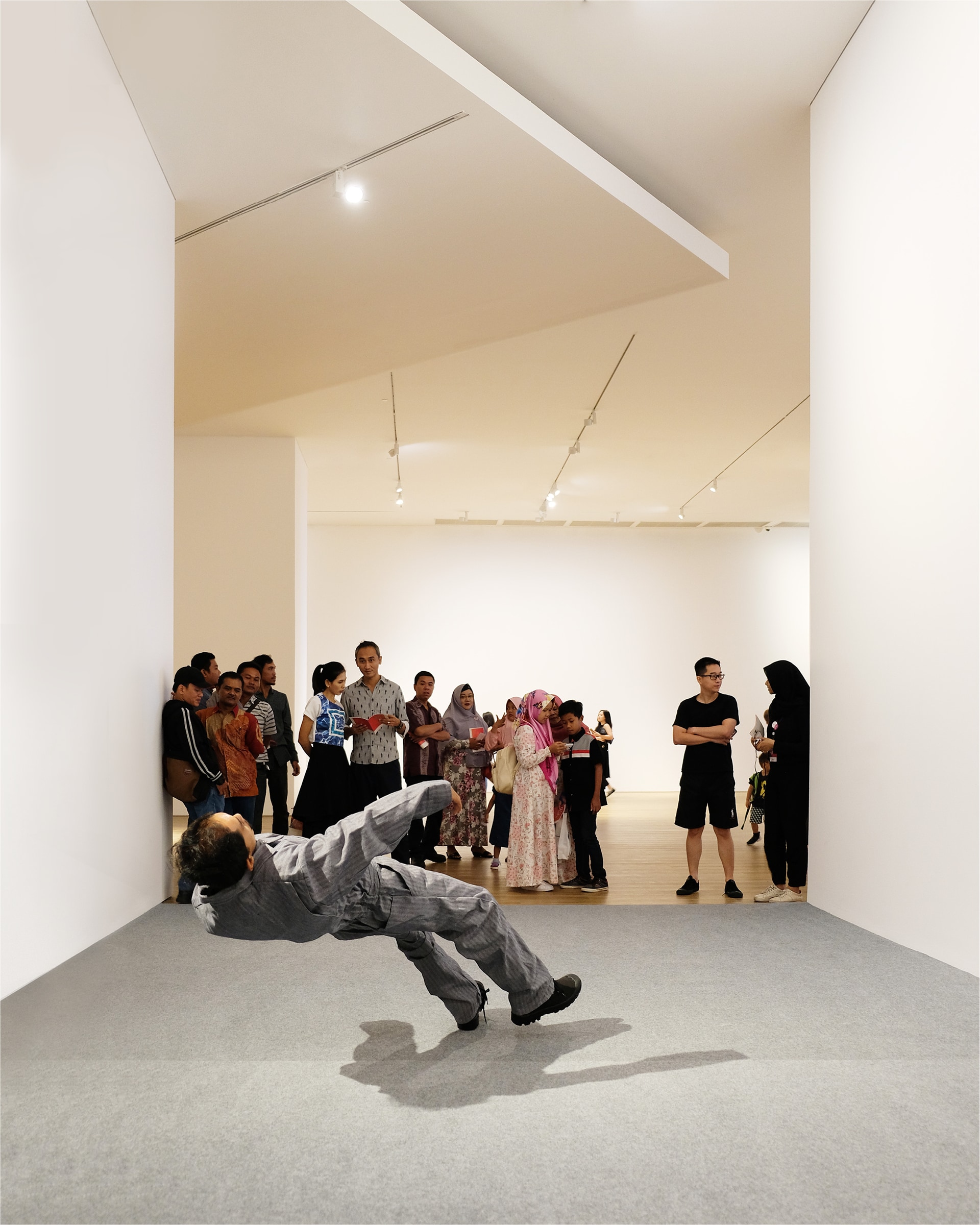 Mission
Dedicated to supporting interdisciplinary education and cultural exchange, the institution offers a wide variety of public programs, and a dynamic exhibition program. As part of its mission, the Museum will be an important platform for local and international artists to present their work to a global audience, and will commission new works by artists that broaden perspectives on contemporary art in and beyond Indonesia. Museum MACAN will also offer professional development opportunities for artists, curators, and other arts-focused young professionals to help build upon the energy of Indonesia's vibrant arts ecology.
Leadership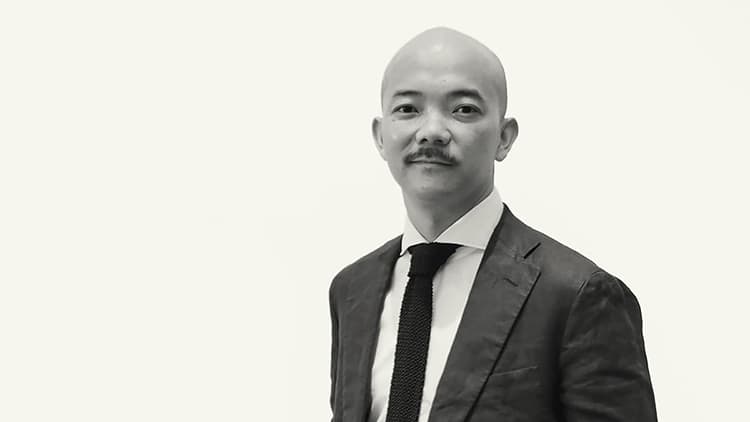 Aaron Seeto
Director, Museum MACAN
Aaron Seeto has a vast experience working to advance the goals of contemporary arts organisations and curating significant exhibitions of artists from the Asia and Pacific regions. Seeto was formerly Curatorial Manager of Asian and Pacific Art, at Queensland Art Gallery | Gallery of Modern Art in Brisbane, Australia where he led the curatorial team at the eighth Asia Pacific Triennial of Contemporary Art (APT8) in 2015. For eight years prior, he was the Director of Sydney's ground-breaking 4A Centre for Contemporary Asian Art.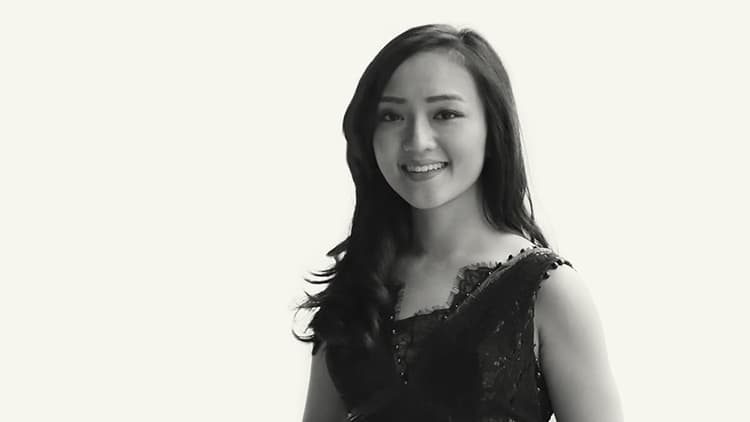 Fenessa Adikoesoemo
Chairwoman, Museum MACAN Foundation
Fenessa chairs the Museum MACAN Foundation, a not-for-profit organization that focuses on education through art. Its first initiative is the Museum of Modern and Contemporary Art in Nusantara (Museum MACAN) in Jakarta, Indonesia. In this role, Fenessa focuses on developing the Museum and ensuring that its public programs are sustainable while the exhibitions relevant to the regional public.
Fenessa was a fellow at the Hirshhorn Museum in Washington DC, where she worked closely with museum leadership across departments as part of her research on museum management and strategy. She was also a fellow at The Guggenheim, New York, where she proceeded to sit on the Collections' Council of the leading art institution. Besides her work in the arts, Fenessa is currently a Management Trainee at AKR Land Development, her workplace since 2014. She graduated as a Bachelor of Commerce from University of Melbourne.
Haryanto Adikoesoemo
Founder, Museum MACAN
Born in 1962 in Surabaya, Indonesia, Haryanto Adikoesoemo is the President Director of PT AKR Corporindo Tbk, a publicly listed logistics company in Jakarta, Indonesia. Last year Haryanto was appointed to the Board of Trustees of the Hirshhorn Museum and Sculpture Garden in Washington, D.C. He was named as CEO of the Year by Koran Bisnis Indonesia in 2005. He was named Entrepreneur of the Year by Ernst & Young LLP in 2008, and Businessman of the Year by Forbes Indonesia in 2012. As a collector, Haryanto had been developing his collection for 25 years into one of the most significant collection in Indonesia, starting from the early Indonesia modern art until modern and contemporary art throughout the world. At the recent Award for Authenticity, Leadership, Excellence, Quality, Seriousness in Art held in Jakarta in August 2017, Haryanto was presented with the Best Collector, along with 12 other prominent Indonesian players in the art scene.
Structure & Team
Curatorial & Collection
Sally Texania, Curator
Asri Winata, Assistant Curator
Aditya Lingga, Curatorial Assistant
Alisa Putri, Registrar

Education & Public Programs
Nin Djani, Curator of Education and Public Programs
Ade R. Hanif, School Relations Officer
Christine Gerriette Henriette Toelle, Education & Public Programs Coordinator
Andika Devara Loeis, School Relations and Education Assistant
Galuh Anindito, Public Programs and Digital Events Producer


Exhibition Management
Dian Ina Mahendra, Head of Exhibition Management
Ipar Diaz Suparlan, Art Packer & Handler

Visitor Services & Facilities
Cindy Tan, Head of Facilities and Operational Planning, Exhibition Designer
Irvan Maulana, Visitation & Facilities Assistant
Wibowo Basuki, Facilities Supervisor
Saiful Purwanto, Facilities Staff
Narrel Amara, Visitation Experience Assistant
Adam Priadi, Visitor Services Officer
Muhammad Rochib, Visitor Services Officer
Lutfiawati, Visitor Services Officer
Priscillya Monica Kapahang, Visitor Services Officer
Anna Josefin Wiguna, Visitor Services Officer
Hendra Setiawan, Visitor Services Officer
Albertus Noviano, Visitor Services Officer
Nosen Karol, Visitor Services Officer
Romi Fazrin Nur Sidik, Visitor Services Officer
Development
Amalia Wirjono, Head of Development
Shesira Nurasma Said, Development Officer
Nisa Ashila Ghaisani, Grant & Partnership Manager
Desmond Wahyu Sekarbatu, Development Officer

Communications
Margaretha Untoro, Head of Communications
Liviani Eka Putri, Media and Publicity Coordinator
Reza Zefanya Mulia, Digital Coordinator

Design
Astari Wisesa, Head of Design
Anugrah Daiyyah, Graphic Designer
Hasabi Tiyas Handojo, Graphic Designer
Kinanti Della Putri, Junior Graphic Designer

Museum Security
Musnaedi, Security
Mansyur Hasan, Security
Imam Birawan, Security
Vita Susanti, Security
Cecep Wahyudi, Security
Muamar Khadafi, Security
Acim Asmadi, Security
Ahmad Dainuri, Security
Fastoni, Security
Ubaidillah, Security
Darsono, Security
Kanaim, Security
Daryanto, Security
Seto Fedi Fahyudin, Security
Fajar Fitri Yunianto, Security
Acep Samsudin, Security
Andhika, Security
Suharso, Security
Eny Setyarini, Security


Administration
Lady Perucha Andrian, Secretary

Human Resources
Venny, HR Manager
Maya Romadiyanti, HR Assistant

Finance & Accounting
Tinie Purnama, Head of Finance & Accounting
Dini Aristia, Finance Supervisor
Ishmah Kurniawati, Finance & Accounting Staff

Purchasing
Maria Christina, Purchasing Manager

IT
Bambang Hernawan, Head of IT

Website Design
Enarldo T. Girardi

PT Galleri Museum MACAN
Auliya Aurora, Shop Attendance & Digital Marketing
Fajri Maulana Abdullah, Events Manager
Nindya Desella, Venue & Event Marketing Manager
Musriah, Shop Attendant

Legal
Christy Yanuar, Legal Supervisor

Others
Supriatin, Office Helper
Seno Panji Arianto, Driver



Sign up to the Museum MACAN newsletter
Keep up to date with all that
Museum MACAN has to offer
and receive a monthly newsletter
for upcoming exhibitions
and public programs.