Support Us
MACAN Society Membership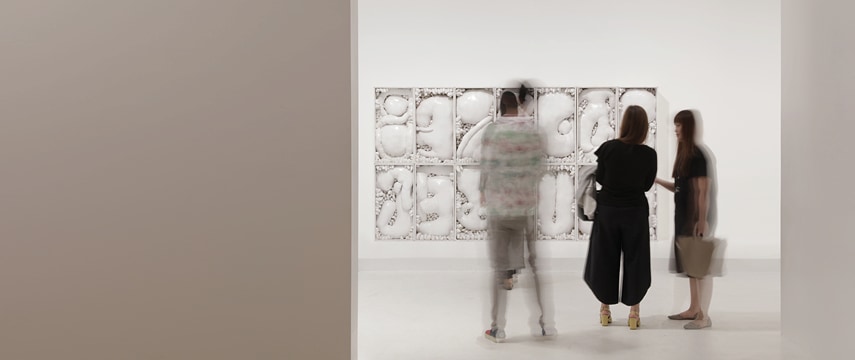 See, Learn and Discover Together. Join MACAN Society to meet friends and experience a world of modern and contemporary art, with benefits and savings available only to Members. Get first access to our programs and behind the scenes opportunities, discounts and exclusive invitations. Subscribe yourself, your family or send it as a gift to another art lover. Sign up today to begin your subscription.
Individual 300,000 IDR / year Student 180,000 IDR / year Family 750,000 IDR / year
*Prices valid from November 2019 - 12 January 2020

Renew Your Membership. Extend your benefits as MACAN Society member for another year! Access museum's programs and stay updated with the Museum news and exhibitions, including invitations to the exclusive Society events.

Renewal is only for members who are maintaining their most recent membership type. To change or upgrade your membership type, please apply for new membership.

Renew Now
Members' Benefits
Invitations to exclusive Member's exhibition previews and events
Priority membership counter
Advanced ticket allocation
10% discount entry ticket for one friend per card
10% discount admission for workshops or selected programs
10% discount at the Museum Shop
Discounts for special exhibitions
Receive MACAN's monthly newsletter of exhibitions, advanced ticket, programs, events, and special offers
Valid for 12 months
In addition: Adult and student members get free daily entrance for one person, while family members get free daily entrance for 2 adults and 2 children (max 12 years old).


MACAN Patrons' Program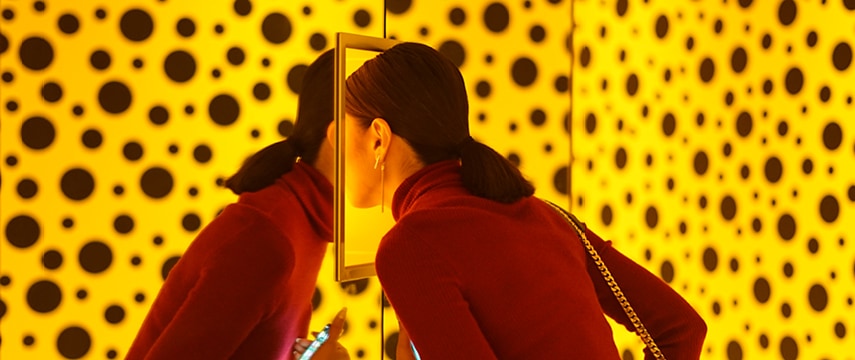 Share your love for art. Museum MACAN Patrons help us to build extraordinary art experiences in Indonesia. Your support allows us to build collections, conserve and create stimulating art education experiences for the public.

To become part of the Patron Family, please contact Museum MACAN Foundation through foundation@museummacan.org or +62 21 2212 1888 ext 165

See Brochure
---
Patron's Benefits
Acknowledgment
Museum MACAN recognizes your support. The Director's Circle and Curator's Circle are acknowledged on the MACAN Donor Board inside the Museum lobby and all donor levels are acknowledged on our website.
Annual Acquisition
Be part of the acquisition process for the Museum. Each year, every Patron level supports the acquisition of one work for the Museum. The Museum's Curatorial Department proposes up to three artworks for the collection to be voted on by patrons. Once acquired, distinctive acknowledgment will be made.
MACAN Patrons' Annual International Art Trip
Patrons are invited to join us on our Annual International Art Trip. Experience the art and culture of different global cities, as well attend the openings of major art world events, with visits to private collections and artists studio, and the opportunity to meet fellow art world enthusiasts and professionals.
Special Events
Receive information about the MACAN Foundation annual appeals first; meet the team behind the Museum, including conservators, artists, curators, and hear exclusive and intimate talks. Participate in exclusive exhibition previews, private viewings and discuss the future of the Museum in the MACAN Directors' Dialogues.
Entertaining Privilege (Director's Circle only)
Museum MACAN is a unique icon in Jakarta. An entertaining privilege is the opportunity to create a private event within our signature public space.
Directors' Dialogue
Learn more about the innerworkings of the Museum by attending this special annual event.
Skip the Line
MACAN Patrons are entitled to bypass the ticketing and entrance line, and have access to any free exhibitions, subject to booking availability.
Patron Levels
Contemporaries —
IDR 15,000,000 contribution per year
Deepen your connection to art by supporting and developing contemporary art and artists.
Unlimited free entrance for five people Bypass the ticketing and entrance line, subject to booking availability
Contribution to Museum MACAN Contemporary Art Annual Acquisition
Exclusive annual tailored-gatherings
Invitation to exclusive exhibition previews and opening parties
Acknowledgment on MACAN's website
Invitations to the annual Director's Dialogues. Learn about the innerworkings of the Museum in this indepth and exclusive event
Dedicated Newsletter
Curator's Circle —
IDR 45,000,000 contribution per year
Meet the MACAN Curatorial Team for in-depth and behind the scenes insight. Widen your experience of art and broaden your networks by joining MACAN Patrons' Annual International Art Trip, with invitations to attend previews and openings to key art wo
All privileges of Contemporaries, in addition:
Unlimited free entrance for 10 people. Bypass the ticketing and entrance line, subject to booking availability
Acknowledgment on Museum MACAN Donor Board
Contribution to MACAN Annual Acquisition
Invitation to the Annual MACAN Patrons' Anuual International Art Trip
Director's Circle —
IDR 90,000,000 contribution per year
Enjoy all privileges that MACAN has to offer, including a closer look at the Museum
All privileges from the Curator's Circle, including:
Regular Director-led conversations and events
Private, curator-led tours of exhibitions
Acknowledgment on Museum MACAN Donor Board
Opportunity for one Entertaining Privilege
Personalized tour
Corporate Membership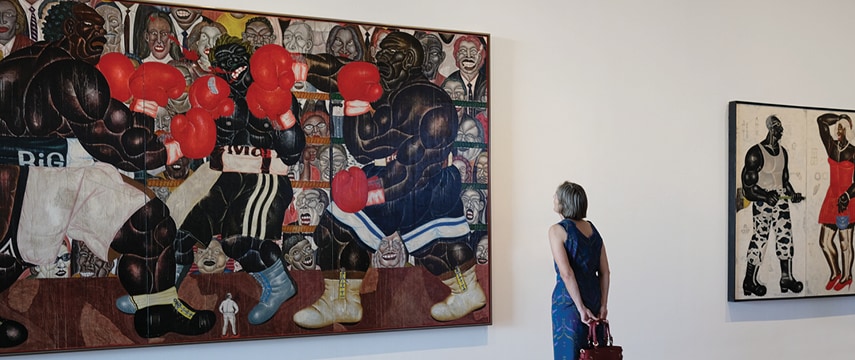 Share visionary art experiences with your employees, executives, and clients through a Corporate Membership with Museum MACAN. Join fellow visionaries and connoisseurs to advance the arts and culture in Indonesia.

We are the Museum of Modern and Contemporary Art in Nusantara (Museum MACAN), Jakarta's newest cultural facility and Indonesia's only international art museum dedicated to international modern and contemporary art. We are the first institution of its kind in Indonesia, providing public access to a significant and growing world-class collection of modern and contemporary art from Indonesia and around the world.

Housed in an extraordinary purpose built facility, we work with Corporate Members to help achieve the needs and objectives of individuals and groups across their companies, providing unparalleled access to world-class exhibitions, art education, and special events.

We recognize corporate contributions on our website and annual reports. Contributions at 'Ultimate' and 'Executive' levels are also recognized on the donor wall in the main lobby of the museum.

For further information, please contact us at corporate.membership@museummacan.org or +62 21 2212 1888 ext 165
Support
The Museum of Modern and Contemporary Art in Nusantara was established in 2017 by Yayasan Museum MACAN, a not-for-profit foundation founded by Haryanto Adikoesoemo and Sintawati Ongkowijoyo. Museum MACAN gratefully acknowledges the support of its patrons and partners.




---
Patrons
Director's Circle
Christina Lim & Howard Chu
Dedy Kusuma
Irwan Mussry
Prasodjo & Myra Winarko
Susan Santoso
Curator's Circle
Arini Subianto
Bianca A. Lutfi
Diaz Parzada
Edward Josh Tandio
Gaby Bakrie
Julie and Edwin Soeryadjaya
Laksamana Tirtadji
Winda Malika Siregar
Wiwied Mulyana
Contemporaries
Armeilia Subianto
Christine Fernando
Deborah Iskandar
Jasmine Prasetio
Leo Silitonga
Lily Joenoes van Bunnik
Natasha Sidharta
Winfred Hutabarat


---
Corporate Members
Ultimate
ASUS
Executive
Boston Consulting Group
Sign up to the Museum MACAN newsletter
Keep up to date with all that
Museum MACAN has to offer
and receive a monthly newsletter
for upcoming exhibitions
and public programs.