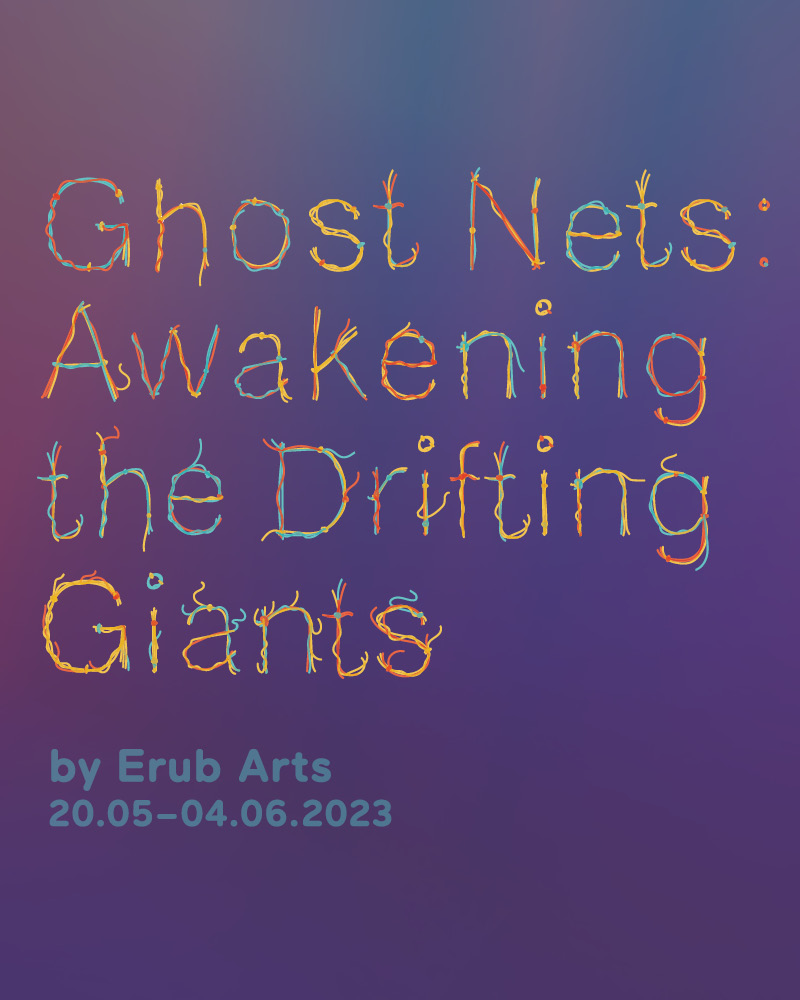 Exhibition
Ghost Nets: Awakening the Drifting Giants
Ghost Nets: Awakening the Drifting Giants presents 18 hand-woven sculptures created by Erub Arts, the Erubam (Darnley Island) Torres Strait Islanders artist collective for an exhibition project commissioned by the Australian Embassy Indonesia.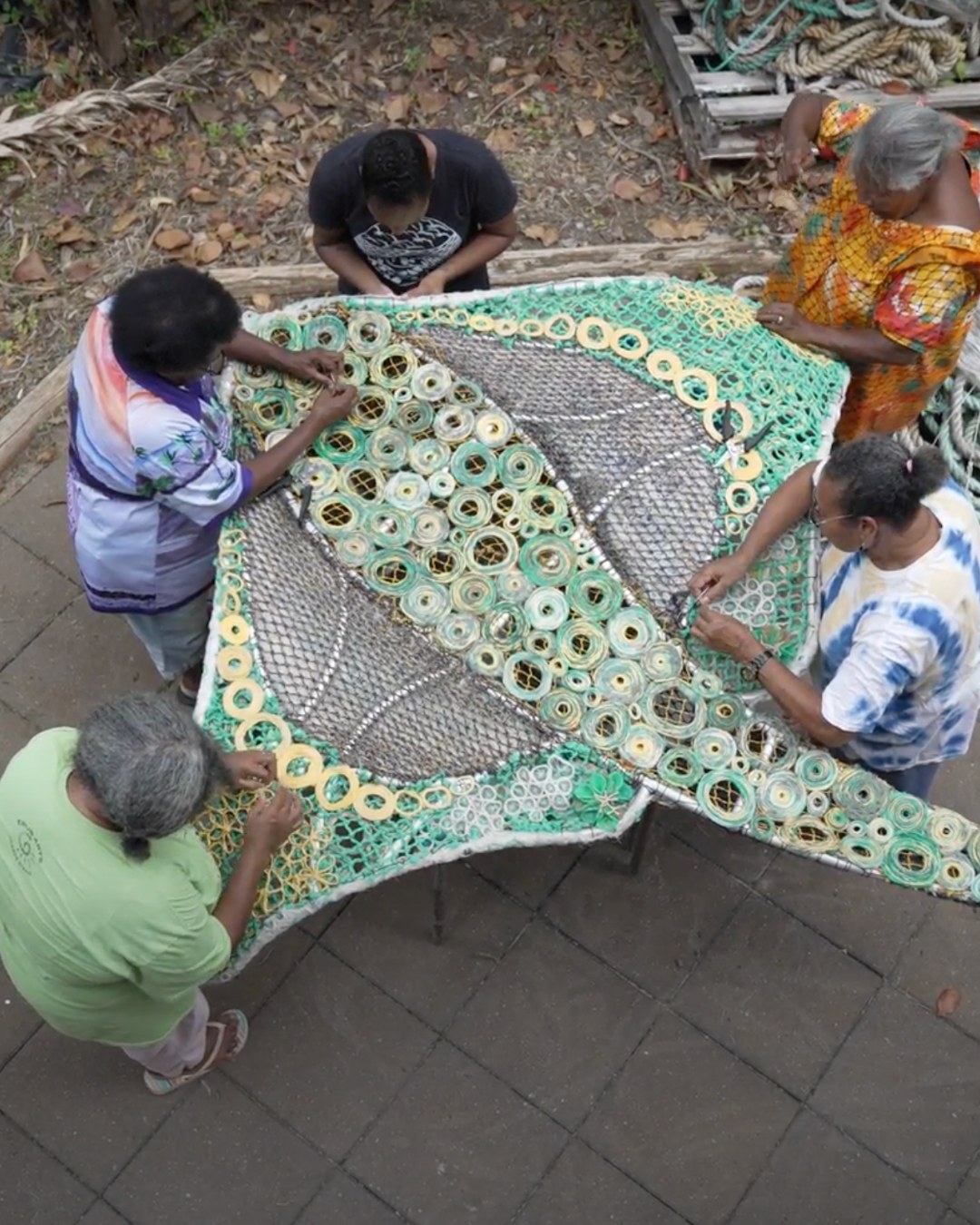 About the Artists
Erub Arts works to promote and revitalise traditional cultures of the Erubam Le (Darnley Island people), Torres Strait through art. Engaging with communities from the four clans of the islands, Erub Arts draws artistic inspiration from traditional stories and contemporary challenges about their ancestral lands, seas and skies.

Since the early 1990s, the group started as EKKILAU (Erub Koskir Kimiar Ira Lug Aker Uteb — men and women of Erub making things). In 2011, Erub Arts became the first incorporated art center in the Torres Strait. Their center focuses on providing community learning, skills development, career support, and enterprise opportunities within the Erub community. Today, Erub Arts creative practice continues to evolve through a collaborative approach that celebrates cross-cultural exchanges and educational programming for all ages.

Ghost Nets: Awakening the Drifting Giants by Erub Arts features artworks by Ellarose Savage, Emma Gela, Florence Gutchen, Jimmy John Thaiday, Jimmy K. Thaiday, Lavinia Ketchell, Nancy Naawi and Racy Oui-Pitt.
Sign up to the Museum MACAN newsletter
Keep up to date with all that
Museum MACAN has to offer
and receive a monthly newsletter
for upcoming exhibitions
and public programs.