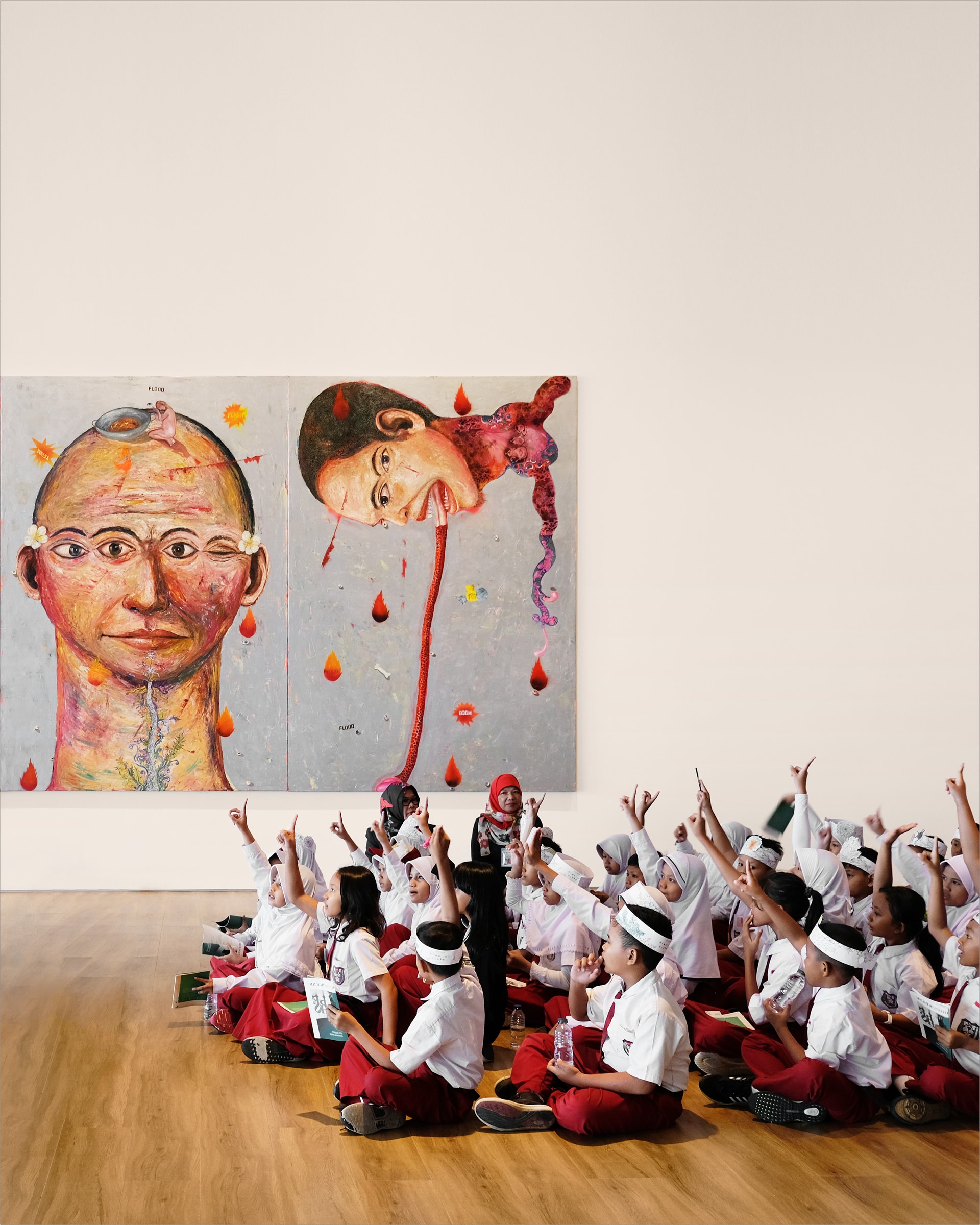 Education
MACAN champions art education in Indonesia. Explore, listen, and learn about the world of art from home! We've designed an educational program for students, teachers, and families accessible from anywhere, anytime!

Click here to learn more!
Sign up to the Museum MACAN newsletter
Keep up to date with all that
Museum MACAN has to offer
and receive a monthly newsletter
for upcoming exhibitions
and public programs.